5 ways to find great talent in the quickest way possible
Finding truly qualified talent has never been easy. Here are some ways to make the process easier.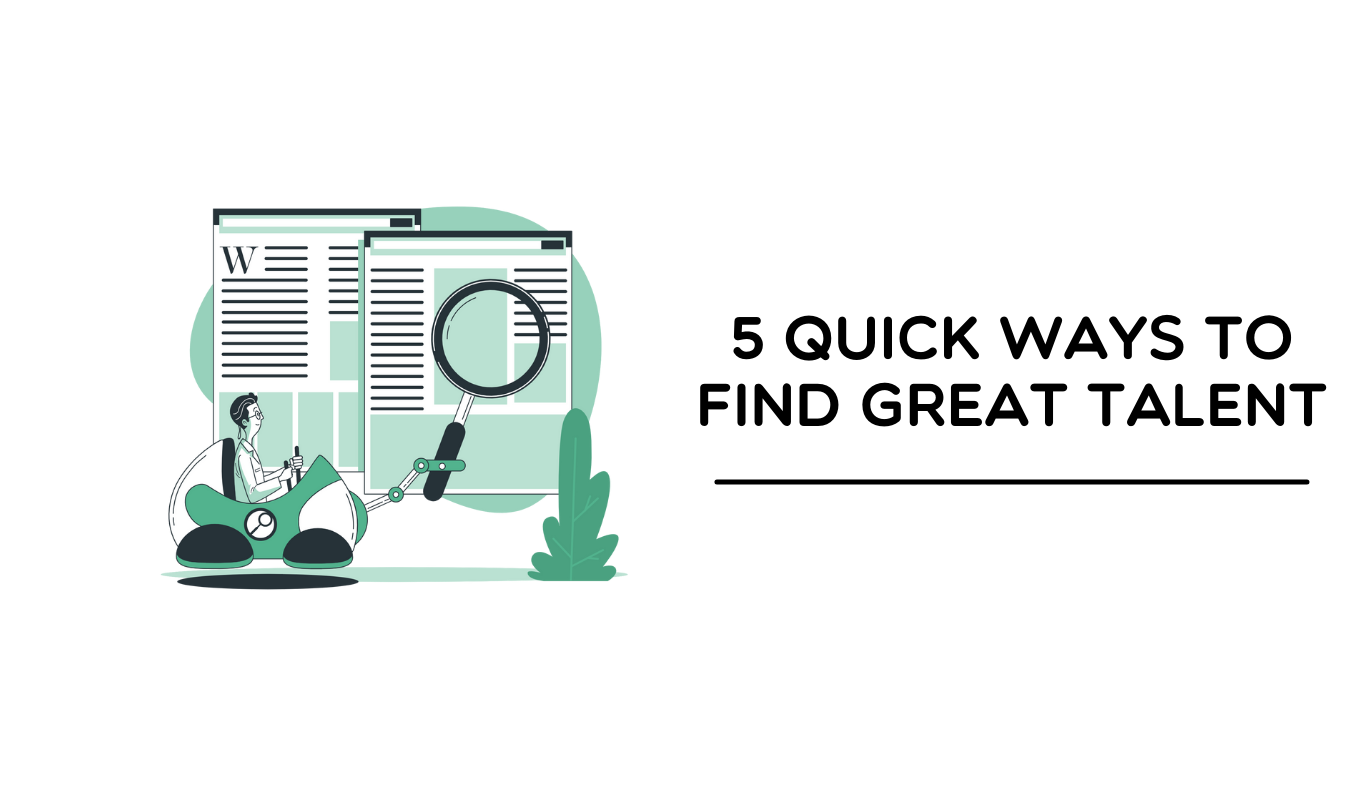 Finding top talent is the biggest challenges facing recruiters around the globe today. It also happens to be one of the most polarizing topics. The truth is there isn't one hard and fast way, each organization's different approach works great for them, but there are some tips we've picked up on a macro level that we've seen work wonders for organizations of different sizes. We believe any kind of changes comes about by asking the right questions, with the right context.
1. Sourcing from the best channels
The best recruiters know where to find the talent they need. If they're looking for blue-collar workers, they wouldn't go straight to LinkedIn, they'd look at different regional apps, in SEA that might be JobStreet or GrabJobs. The even niftier ones would join the right telegram groups and channels.
Your likely next step is to start outbound reach out to candidates through different social media platforms, cold-contacting and collecting information on them. A key area most of us miss out on is our internal candidate pools. These are almost never fully exhausted. A highly overlooked pool of talent.
They're warm candidates, sat in your database, that get a bad rap because they were bad fits for the previous roles, but are they still bad fits for this new role? Maybe an associate applied for a VP position, but now there's a Junior Manager role that they'd be perfect for. What we find is it's usually incredibly difficult to search through these siloed pools which is really why they get left out.
2. Prioritize applicant pools
Your employee's referral pools are an absolute gold-mine of candidates. Making up more than 30% of all hires and with 82% of employers rating employee referrals as generating the best ROI, above all other sources.
How fully are you utilizing this resource? Do you have a strong employee referral program in place to grow this resource? And if you do, how effectively are you using this pool? Are they being auto-recommended for open positions? These are the questions you can ask to guide you along the journey.
Now that we've got that covered, the best companies we see, actually take this resource a step further. By tapping into the second level connections of the company (i.e. your employee's connections) you now have access to a pre-vet, warm candidate pool with the right links to reach them. Invest in a great tool to help with this.
Some pools are of a higher priority than others, but all are important.
3. Consolidate prospect pools
It may seem at first that your prospect pools are all integrated. Everything flows into my ATS, I have no issues with this.
But let's consider some siloed talent pools:
Where do your referral candidates flow into?
What about your internal employee database?
What about the lists of candidates that your recruiters are nurturing on their LinkedIn profiles? It takes resources to nurture these candidates that nobody other than that specific recruiter has visibility over (Let's pray they get assigned the role that fits that candidate!)
How about your inbound email profiles? CVs sent via email?
Every single job board? Even the regional ones?
Every candidate costs money in some way or the other to bring in (see: cost per applicant), with these siloed approaches, you're bound to have a difficult time finding high-value candidates in the shortest time possible. If you answered no to any of the above:
4. Use the right tools at the right time
This one may seem a bit odd to our readers, and I do hope you don't resonate with it, but we've met companies that get to over 300 in headcount, without ever using an Applicant Tracking System (ATS). It's quite surprising how that's possible, but not a huge surprise that their HR processes aren't set up to meet the challenges of scale.
It's an indicator that your processes aren't mature enough. For HR in general, the first tool companies tend to buy, and rightly so, it on the payroll and employee management side. On the recruiting tech stack, the first tends to be an ATS. But those that skip this phase, tend to suffer the consequences of overhauling their recruitment once it's a bit too late.
There are free ones available, you might want to check out Zoho and FreshTeams . Others are more targeted to different audiences, for startups you may want to check out Greenhouse.io, Workable, Lever or Recruitee, some of the more popular ones in the space.
5. Management buy-in
None of these strategic objectives are possible without management buy in, it bodes well that most management understands talent is their real competitive advantage. In such a fast-paced world, your differentiation as a product is always short-lived, but the ability to iterate quickly, move fast, and deliver a great product into users' hands, is only made possible at scale with great talent.
As HR and TA are becoming more management priorities, we can see all of the above being taken more seriously and more effort being deployed to the right places. Here at Vita, we help companies address all of these, if you're interested in to learn more, do check us out at vitaverify.me or get in touch!